Choice1Temps
is dedicated to the prosperity of our clients and employees!
We provide unique and tailored solutions for light industrial, clerical, and hospitality staffing.
We are a team of like-minded people who do business, generate ideas, and realize them.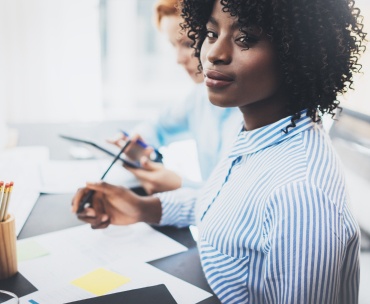 Our unique approach to employment staffing services (recruiting and testing) is backed by thorough screening and a full guarantee of all candidates.
We find the most qualified candidates for your temporary and temp-to-hire positions in administration and light industrial. Our staffing and recruiting agency has 15 years of experience and 11 locations. This is especially relevant to our standing and our reach as the fastest and most effective way to find the best-skilled local talent.
Choice1Temps specializes in connecting New England's leading employers with skilled administrative and light industrial workers. We are a locally owned recruitment company building on three decades of relationships. As a result, we offer customized recruiting and testing for your short-term, long-term, and temp-to-hire positions. We take a unique approach to our employment services, and most of all, stand by our methods to bring you the best quality candidates.
Please visit one of our offices today. We have offices in Massachusetts, Connecticut, New Hampshire, Florida, and Maine.


Choice1Temps Guarantee
Choice1Temps guarantees all of our job seekers that we stand behind our applicants one hundred percent. Whether it is your first day on your first temporary assignment or your first week after your direct hire, you have our support and trust every minute of every day. We are available to address any concerns 24/7/365 by telephone, and we also have real-time chats available with our employees through social media. 
Please visit us on Facebook if you need real-time feedback or if you want to leave us a message. You can also sign up for our newsletter for email alerts about work available in your area. Whether you are looking for part-time, full-time, temporary, or skilled work, we will work with you every step of the way. From resume building, interview preparation, advice, and placement, our goal is your success. With 11 offices located throughout New England, we will be there to help if you need it. Check out our locations to find a nearby office, or give us a call if you have any questions!