Our Partners and Associations
Looking for transportation services for weddings? Your first step is to take a head count for immediate family and VIPs. For many weddings, that means the bride and groom, their wedding party, both sets of parents, siblings not in the wedding party and grandparents. Some couples also provide transportation for close relatives, out-of-towners or all guests, if there's extensive transportation from the ceremony to the reception. So where do you draw the line? The decision will probably come down to budget (but don't leave your fund entirely bare). Know that you're not required to provide transportation for the entire wedding party for the entire night—you just need to make arrangements so no VIP gets stranded. If you're nervous about guests getting lost (or enjoying themselves too much to drive home safely), a party bus can be a fun and practical option.
To find out more about this association go to: https://brookstransportllc.com/
Global partners are rare, and this association meets the needs of local communities and the world. Our 1.35 million members – who perform community service in 208 countries and geographic areas which are different in many ways, but share a core belief. "Community is what we make it." When you join Lions, you join a global service network. In addition to local community service, you can also contribute to Lions volunteer efforts around the world.
Whenever a Lions club gets together, problems get smaller and communities get better. That's because we help where help is needed – in our own communities and around the world – with unmatched integrity and energy.
To find out more go to: http://www.lionsclubs.org
Founded in the mid 1980's, the North Worcester Business Association boasts more than two decades of service to its members and the greater Worcester-area community.
In recent years, the NWBA's roster has surged to unprecedented heights, making the Association the largest organization of its kind in the city.
One of the NWBA's primary goals is to promote Worcester as a great place to do business.
Officers, directors and members of the NWBA are active on a number of fronts, in a continuing effort to help one another achieve success in the marketplace while giving back to the "neighborhood".
In addition to the "living sign" that it created and maintains along I-190, the NWBA also hosts regular noontime and after-hours events and functions. It has participated in local cleanups on Earth Day, donated to various individuals and groups undertaking worthwhile causes and has taken positions on such hot-button political issues as the city's commercial tax rate. Every year, it purchases and delivers food baskets to the homes of elderly residents of North Worcester due to need. It publishes a newsletter, and also acts as a intermediary so that members can stay connected with other business-oriented groups operating in New England's second-largest city.
To find out more about this association go to: http://northworcesterbusiness.org/

The Massachusetts Staffing Association (MSA) is a 501(c)(6) non-profit trade association representing the staffing industry in Massachusetts and is the go-to resource for industry information, legislative representation, and professional development.
Founded in 1966 as an affiliated chapter of the American Staffing Association, MSA members offer a variety of services, including temporary and contract staffing, temporary and contract to hire staffing, permanent and direct hire placement, managed services, training, human resources consulting, and related recruitment functions. All members embrace a Code of Ethics and represent the best in staffing services.
The MSA promotes the interests of its members through leadership in legal and legislative advocacy, public relations, education, and the establishment of high standards of ethical conduct.
For more information, please read the Benefits of Membership.
The Employer's Association of the North East

The Chamber of Commerce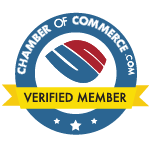 The Putnam Business Association
The Better Business Bureau